Everything is moving to digital or virtual, from bank transactions to document signatures to degree programs. Online counseling services are no stranger to the virtual world. However, we have seen an uptick since the start of the pandemic.
Topics covered with online counseling services.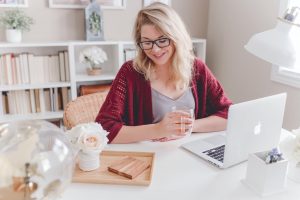 More and more centers are adding online counseling services as an option. The convenience and ease make virtual sessions accessible to many struggling with mental health. The topics explored vary from alcohol abuse to sexual addiction.
The following are common topics we see with online counseling services.
Abandonment and neglect. Whether as a child or adult, you may have experienced abandonment or neglect, and it is affecting your current relationships.
ADHD
(Attention Deficit Hyperactivity Disorder). ADHD affects more than children. If a doctor missed a diagnosis in the past or a client never sought treatment, they may have adult ADHD.
Anger. Uncontrollable anger can ruin relationships and jeopardize jobs. Conflict resolution and anger management are covered in therapy.
Anxiety and depression. You can have anxiety or depression, but many people struggle with both conditions. Your counselor can help you alleviate the stress contributing to your anxiety and depression.
Bipolar disorder. Bipolar disorder is known for its high highs and low lows. You may have heard of manic behavior followed by bouts of depressive states.
Chemical dependency. Chemical dependency is an umbrella term used for any chemical with an addictive quality. For example, alcohol, tobacco, marijuana, and heroin can cause chemical dependency.
Children and teen issues. Children and teens face their own challenges, from cyberbullying to peer pressure to depression. The first line of defense is teaching them how to navigate these rocky times while they are still developing.
Codependency. This not only applies to families of addicts anymore. Many people struggle with anxious attachments and people-pleasing, which are codependent behaviors.
Couples and marriage counseling.
Every relationship takes work, and couples counseling is an excellent place to work out those struggles. Consider marriage counseling before and after you say, "I do."
Divorce. Divorce is a tough decision, and clients often need help going through the stages of grief during and after a divorce.
Eating disorders. Anorexia, bulimia, and binge eating are common eating disorders we treat at our Christian counseling center.
Grief. Grief can be felt at the loss of a loved one or from the loss of a business, job, home, or goal. Your counselor can help you navigate the five stages of grief: shock, anger, bargaining, depression, and acceptance.
OCD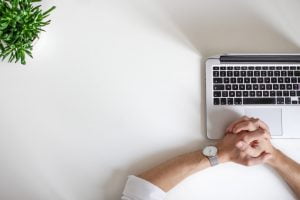 (Obsessive-Compulsive Disorder). The compulsive nature of OCD can interfere with your daily life. Your counselor can show you how to identify an impulsive thought, reframe it, and change your resulting behavior.
Trauma. Childhood or adult trauma can make even the most straightforward routines difficult. As a result, you may develop PTSD without proper treatment. PTSD can make simple tasks like going to the grocery store challenging.
The above is only a small list of common topics. Each category may have its own topics. For example, women's issues might include hormonal depression, sex addiction, and insecurities. If you do not see your problem under our list of services, contact our office. It may be listed as a sub-category.
Next Steps
Do you want to give online counseling services a try? Contact Simi Valley Christian Counseling today to schedule an assessment and a session with a Christian counselor in California. You will find a counselor specializing in your issue with experience in evidence-backed psychological treatments and faith-based principles.
Photos:
"WFH", Courtesy of Paige Cody, Unsplash.com, CC0 License; "Prayer Before Work", Courtesy of NordWood Themes, Unsplash.com, CC0 License