The Christian counselors in Simi Valley offer individual counseling, couples therapy (including premarital counseling and marriage counseling), counseling for children and teens, family therapy, and group counseling options.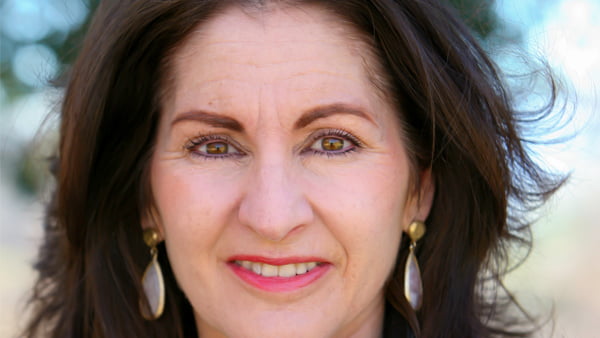 Licensed Marriage and Family Therapist
As a Licensed Marriage and Family Therapist, I provide faith-based counseling for individuals, couples, and families facing a wide range of issues including anxiety, depression, marriage problems, divorce, and other family issues. With God's help, I'm confident that no problem is too great to overcome. Through therapy, wisdom from God's Word, and the power of the Holy Spirit, there is always a way to address the issues you face and learn coping strategies to help you right now and in the future. If you're ready to live a happier, more fulfilling life, I would be honored to work with you.
COUNSELING SERVICES
At Simi Valley Christian Counseling, we offer faith-based mental health therapy for issues and concerns including:
Anxiety and anxiety disorders

Infidelity and affair recovery

Abandonment and attachment issues

Trauma and abuse recovery

Drug and alcohol addiction
No matter what you're going through, the proven therapeutic techniques offered through Christian counseling in Simi Valley accompanied by faith in God and dependence on His help and grace can make a positive difference in your life.
Contact us today to find the hope and healing you desire with the help of a professional Christian counselor in Simi Valley, California.
DEPRESSION COUNSELING IN SIMI VALLEY
If you're struggling with symptoms of depression, the Christian counselors in Simi Valley can help. Using effective treatment methods, your counselor will help you emerge from the dark pit of depression so you can bask in the light of God's goodness and presence, with His help. Don't struggle alone; hope and healing are available.
CHRISTIAN MARRIAGE COUNSELING IN SIMI VALLEY
Marriage requires hard work, no matter how long you've been together. There's no shame in getting help from a professional relationship therapist – in fact, your willingness to pursue marriage counseling is a sign that you're ready to invest in fighting for your marriage. Christian marriage counseling in Simi Valley can help you and your spouse strengthen your relationship with God's help. Take the first step toward a stronger bond today.
TREATMENT FOR ANXIETY
Do you often feel anxious? If you're wrestling with frequent symptoms of anxiety, you might consider anxiety counseling. The Christian counselors in Simi Valley offer professional anxiety treatment to meet your needs. It's possible to overcome anxiety. Don't suffer alone; help is available! Say goodbye to anxious thoughts and feelings, and remember what it feels like to experience lasting peace.
FAMILY THERAPY IN SIMI VALLEY
If you're looking for Christian family counseling in Simi Valley, California, we're here for you. Families today face a variety of changing dynamics including parenting issues, communication challenges, adoption, divorce, single parent homes, blended families, and much more. No matter what your family might be facing, faith-based therapy can have a positive impact with God's help. Take the next step toward a peaceful, harmonious home today.